A chic cafe located just next to the George St. cinemas. The main appeal of this place is its convenient location and they open till quite late, so if I'm feeling peckish after watching such blockbusters as Transformers: Revenge of the Fallen or Eatlikeacow: the Movie (oh, ha ha very funny. I'm soo creative), you can bet that I'll drop by.




Oh, wow. What a cool effect, huh?

It's actually a photo of chandeliers in the cafe taken with a very, very shaky camera. How did I achieve this cool effect? I won't reveal how. Sorry. Amateur photographer's code. (note to self: it's not like I'm a magician with magician's code). Oh, okay - I'll speak, I'll speak.
Actually, my camera was broken and it vibrated a lot. So, when it vibrated like crazy, I used the opportunity to take this like, totally super awesome shot.

Okay - enough randomness and let's get to the food ASAP!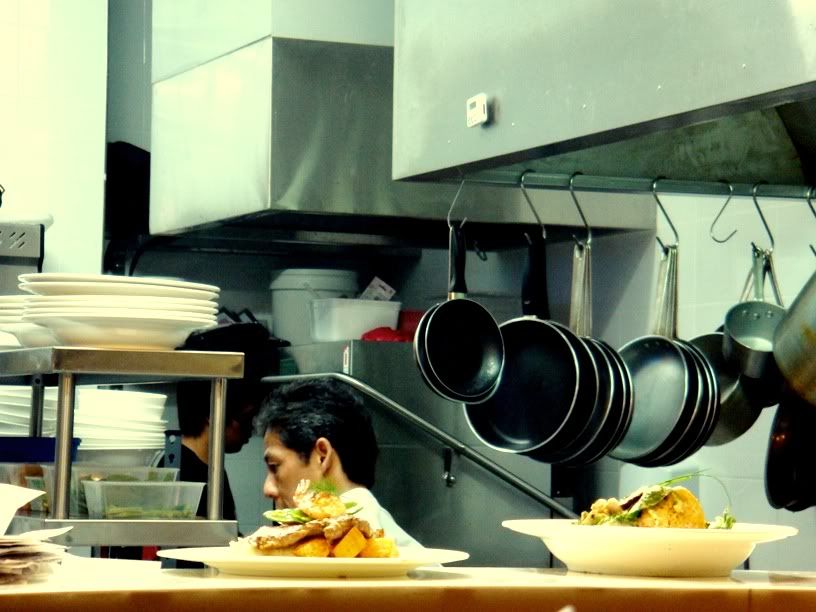 Okay. Maybe a couple more non-food photos and THEN I'll get to the food!!




-> This is simply the BEST bruschetta I've tasted in a long time (time to go to Italy, I guess?) LOL. Anyway, it has a kick-arse avocado salsa and very high butter content (which equals total yum-ness). It's such a satisfying treat
(BTW, "kick-arse"?? "yum-ness"?? what happened to my vocabulary? A few months of not writing a blog really takes a toll on my fantabulous vocabulary. Oh my. How utterly derisory and farcical. THERE! I can still remember a few big words!)
Rating: 7/10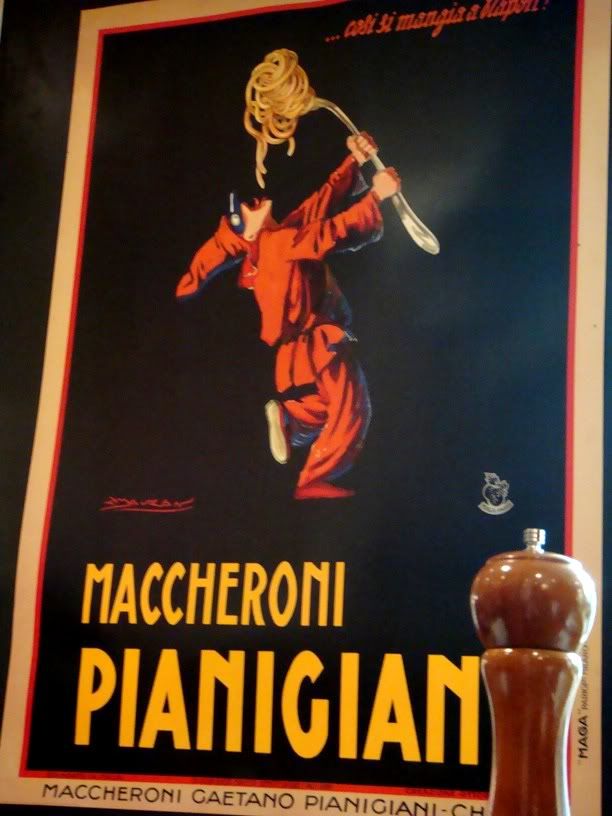 The artworks and posters on this cafe is so delightful and amusing. It's really my kind of stuff. Just look at this poster by Mauzan. Impressive! Very 1920s. Very Art Deco.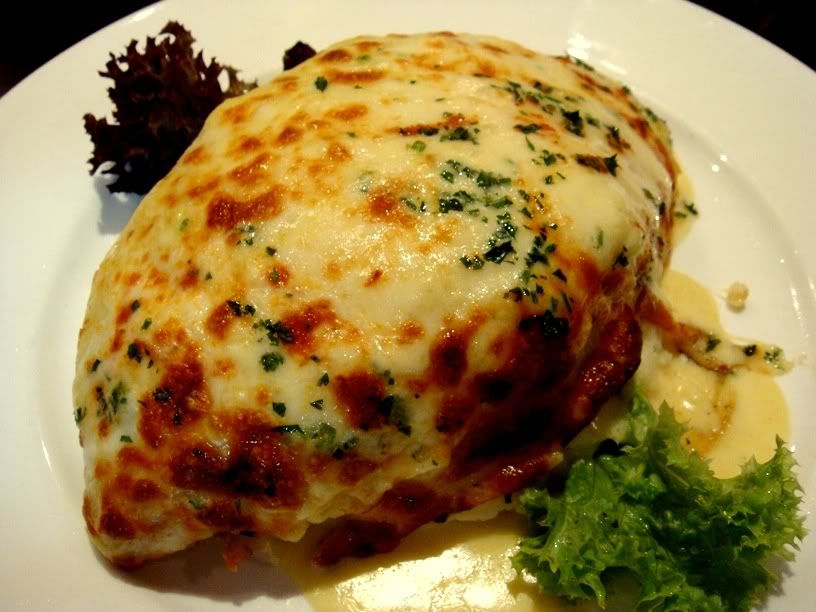 -> My oh my. I don't even remember what this dish is called. Okay, let me explain it to you instead. It's basically a firm-fleshed fish (Barramundi or John Dory) baked inside layers of mashed potato, mozzarella, and what tastes like either Bearnaise sauce or slightly savory Bechamel. This is a VERY piping hot dish (because it's baked, duhh). The texture is a delight, but taste-wise it's a tad bland because as you can see there's no strongly-flavoured ingredient in this dish. After a few bites, this dish does get a little bit tedious on the stomach.
Rating: 6/10