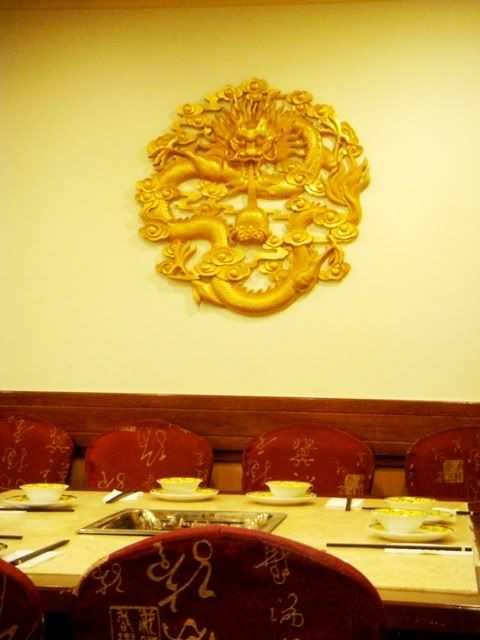 Don't judge me, but I almost NEVER visit any of those Chinese restaurants on Dixon St. Chinatown - not so much because they're kind of tourist traps, but because of those annoying waitresses who stand in front of their respective restaurants calling on and shoving menus to unwary potential 'victims' (which are always Caucasian, non-Chinese, or touristy-looking customers).

I also bear a personal grudge against these waitresses, as they always, always assume that I'm not Chinese and shout stuff like "SIR, WOULD YOU LIKE SOME NICE DINNER?? TWENTY FIVE-FIFTY PER PERSON, VERY GOOD VALUE! COME AND LOOK AT OUR MENU!!!"
This bugs me a LOT. How can they tell that I'm not Chinese? I look like a Chinese - but that's not the main point. The main point is, I AM Chinese, I just didn't grow up in China nor speak the language proficiently (okay, I lied. My Chinese is lousier than a fifth grader).

I always complain about this to my friends, but they didn't believe me. They thought that I look VERY Chinese (which bugs me a bit as well, as I love being racially ambiguous, LOL). So, one day, I dared them to do a little experiment.

'twas Monday night, the restaurant strip part of Dixon St was reasonably quiet, so imaginably, restaurants started to get all worked up to fish some wayward customers walking on the street. Therefore, they placed their prettiest, most alluring and seductive waitresses, some even clad in (surprisingly) pretty nice qipaos. Their faces are covered with make-up which are thicker than that of Singapore Airlines' flight attendants. So there they stood, carrying several menus, prepared to pounce at any given time.

My 2 friends and I (one from Hong Kong and another from China) stood near the Chinatown paifang (the Chinese gate thingy) and we had planned to proceed walking along Dixon St one at a time, at the same pace and speed, and see which one of us gets called by the waitress(es). First to go was the Hong Kong guy, and as he walked along the street decked with waitresses standing on both sides of the street, he got called by no-one. Second to go was the Chinese guy, who ALSO walked along the street, passing many waitresses with no-one calling or offering him the menu.

Then came my turn. I walked confidently, in focus and looking straight ahead, creating the illusion that I have a sense of purpose and direction and have no interest on having dinner anywhere. But ho-ho, surprise surprise, the very FIRST waitress I approached SHOVED me her menu and informed me that they've got "Special offer on set menu! STIR FRIED CHILI KING PRAWN only 10 dollars!". I immediately felt irked. But then, stir-fried king prawns for 10 bucks in a restaurant is a pretty good deal, an....wait a minute, *FOCUS, erique, DO NOT GIVE IN! Just keep walking*. Then, after walking past a couple of idle waitresses, another one shoved me a menu AGAIN! "NICE DINNER, SIR! FORTY DOLLARS FOR TWO PEOPLE, COME IN AND TAKE A LOOK!!". Damn. I was seriously pissed. I mean, if I can speak Mandarin, I would tell them to save their sweet-talk to some tourists or Caucasians!

But at least I proved my point to my friends that apparently, as ridiculous as it seems, people CAN tell that I'm not Chinese-Chinese. China-Chinese. Whatever you may call it.

So, we decided to go to this place, Chong Qing Restaurant instead (they DON'T have waitresses standing in front of their establishment shouting menu items, which I very much appreciate)



-> The free stuff (or rather, the prices of these stuff are built-into the non-free items). I love steamed peanuts. It's very common in Jakarta, where I come from - basically any crowded area has at least one steamed peanut peddler.
-> The two-way steamboat - mild chicken soup and hot soup. The hot one is ridiculously delicious and saliva-inducing. It's tongue-numbing hot as well (lots of peppers), however, you can choose your desired level of hot-ness from the menu (this one was MAXIMUM)
-> It's just beef balls & sausages, but when cooked inside the hot soup, they becomes freaking awesome. If I don't have a weak stomach, I would eat these hot stuff every single day!
-> Imagine these bad boys soaking all the aroma and flavor of the hot soup...mmm, it doesn't get any better than this...
-> These are great, but the real reason why we ordered these is just to show the world that we aren't some greedy, gluttonous carnivores who only eat meat, meat, and meat.
-> Okay, this thing is indispensable. It's quite crisp on the outside, and soft on the inside, so when you soak these pancakes with the spicy soup, it soaks up the liquid, creating that incredible yet momentary texture of crispiness and moistness, coupled with some pretty intense and glorious flavors and aroma....this is truly the food of Gods. (too hyperbolic?)
Be wary, though - as this is an all-you-care-to-eat restaurant, they tend to shove this a lot to you so you would fill up on carbs and consume less meat. Amateurs might fall for it, but not us here at eatlikeacow!
-> Dessert. Okay, can someone tell me what this might be?? it's kind of like a fungus or algae or aloe vera or something - anyway it's delicious...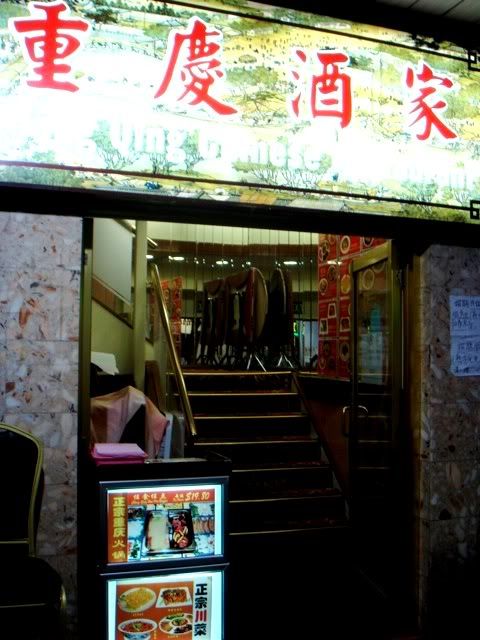 Rating (for the whole experience): 8/10