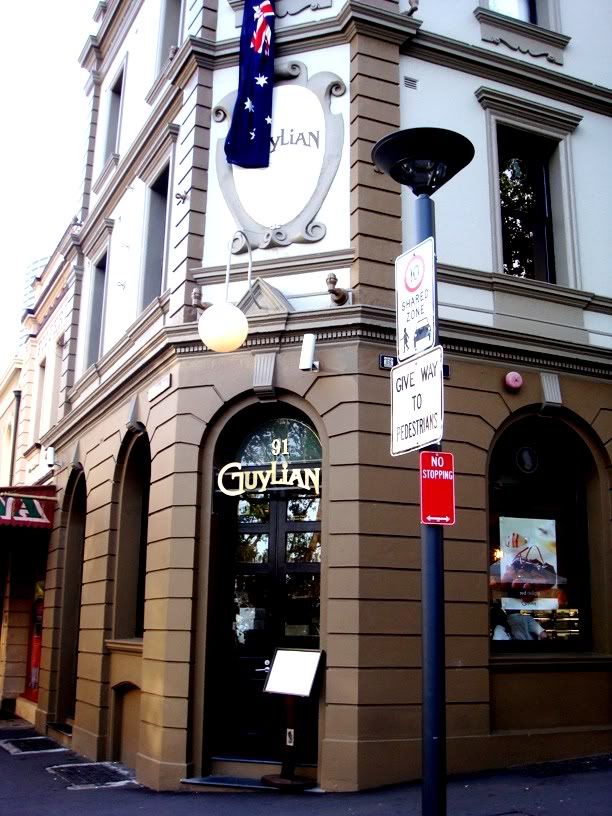 Hello, world!

After a gazillion months living in seclusion (no, not in a deserted yet uber-luxurious resort 300 miles north of Bora Bora), I'm making a soft comeback! Anyway, it's partially because I hate seeing Cla so lonely being the only contributing contributor at eatlikeacow and I realize it's time I start bringing cameras back to restaurants and snap some pics for you nice people to ooh and ahh and look at (hopefully).

...just FYI, taking a break off from eatlikeacow was like a vacation for me. I really enjoyed not lugging my camera to restaurants and having nice dinners with my friends without yelling "HEY! DON'T TOUCH THAT YET! I HAVEN'T TAKEN THE PICS YET!" to my friends every now and then.

Okay, back to the subject at hand. Guylian Cafe at The Rocks.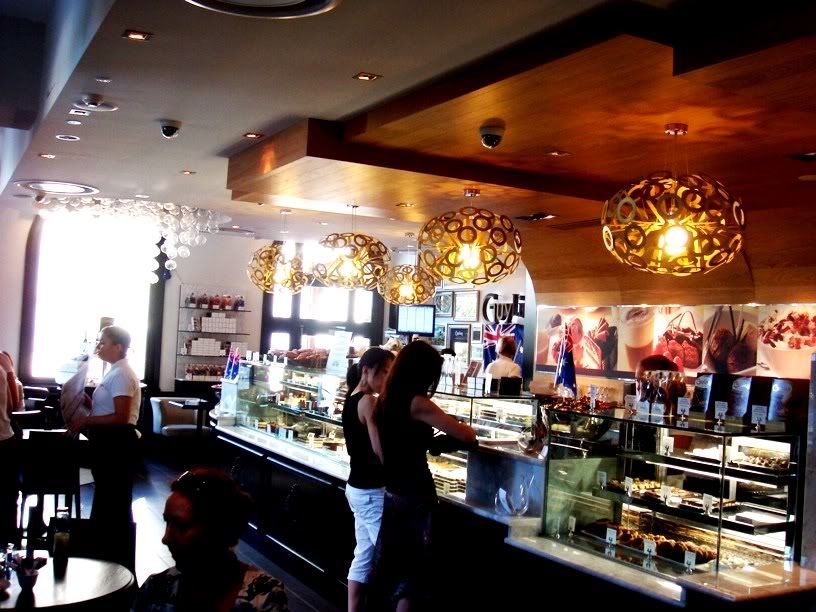 As far as I know, Guylian Cafe at The Rocks is still one of the top 10 posh patisserie-slash-coffeehouse in Sydney. It really has that European feel to it. Plus, I love Guylian. It's kind of the affordable alternative to Godiva or Valrhona, LOL. Let's face it, unless you're a Greek shipping magnate, who can afford to stock up on Godiva pralines in your big fridge?




The good thing about Guylian Cafe is, you can get fancy schmancy desserts that they serve in three-star restaurants without having to pay $200 for the preceding junks they serve (ha ha just kidding)



-> This was their special of the day thing so I'm not sure if I get the name right. This thing looks pretty (reminds me of my late turtle Tupples, may he rest in peace), but rather hard to enjoy. The crust is very attractive, but it isn't the easiest thing to swallow. However, on the up-side, the mango mousse is to die for.
Rating: 7/10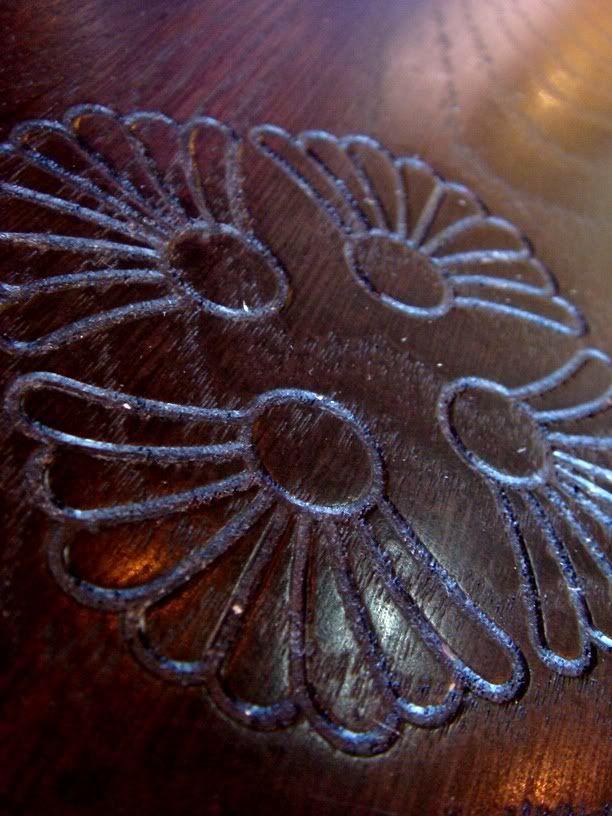 -> Hazelnut dacquoise enveloped with raspberry mousse. What can be better than that? Simply stunning. It's food like these that made me really really want to become a patissier (although I might end up flunking the course and become a patisserie eater, instead)
Rating: 8/10

-> The takeaway. This thing is crazy delicious. Think Nutella but much better texture, slightly less sweet, and infused with that magical Guylian aroma. This thing is supposed to be used as a spread for your sandwich, toast, cakes, etc...but I said to myself, screw it - I'm eating it straight from the jar.
Rating: 8.5/10